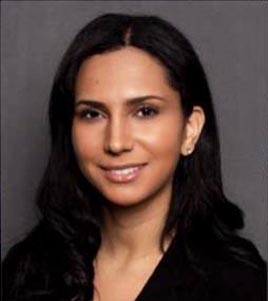 Crystal Ajja
Residency Year
PGY-4
Class Year
Class of 2023
Narrative Bio
Hometown: Sterling Heights, MI
Undergraduate: Oakland University; BS Biology
Medical School: Michigan State University College of Osteopathic Medicine
Hobbies/Interests: I enjoy many things, including hanging out with friends and family. I like to bake. I like to go out to eat. I love hanging out with my fiancé and our dog, Max. Taking him out for a walk is very relaxing.
Why Med-Peds: I love things about both medicine and pediatrics, and couldn't give up either. I love the pathophysiology of adult medicine, but I love interacting with children.
Why DMC/Detroit: I wanted to learn how to work in an inner-city hospital with inner-city problems. I figured if I learned to how to navigate these problems now when I had help and guidance, then I surely will be able to do it in the future.
Career Goals: I am hoping to match into an Allergy/Immunology fellowship because it is a combined fellowship. This way I can maintain my medicine and pediatrics background.