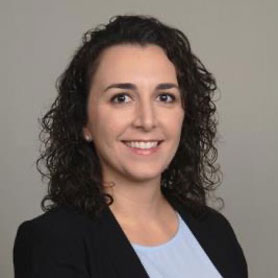 Alexandra Manolis
Administrative Title
Chief Resident
Residency Year
PGY-4
Class Year
Class of 2024
Narrative Bio
Hometown: Plymouth, MI
Undergraduate: Loyola University Chicago; BA Political Science
Medical School: Central Michigan University College of Medicine
Hobbies/Interests: Eating good food, trying fun/interesting cocktails, spending time with friends and family.
Why Med-Peds: Because we are the best! I have always loved working with children, but I didn't want to lose the complexity of medicine. It's a nice balance, sometimes you just need a WCC or newborn visit to get through the day. Also, it can be extremely rewarding to help my adult patients navigate the medical system.
Why DMC/Detroit: I grew up in area and have always had a love for Detroit and its people. It is a great place to learn, it can also be tough, but with the right attitude it is extremely rewarding. I would not want to be anywhere else.
Career Goals: When I started residency, I thought I wanted to do primary care and sleep medicine. Recently I have been thinking about palliative care. But, I'm still trying to figure that out.